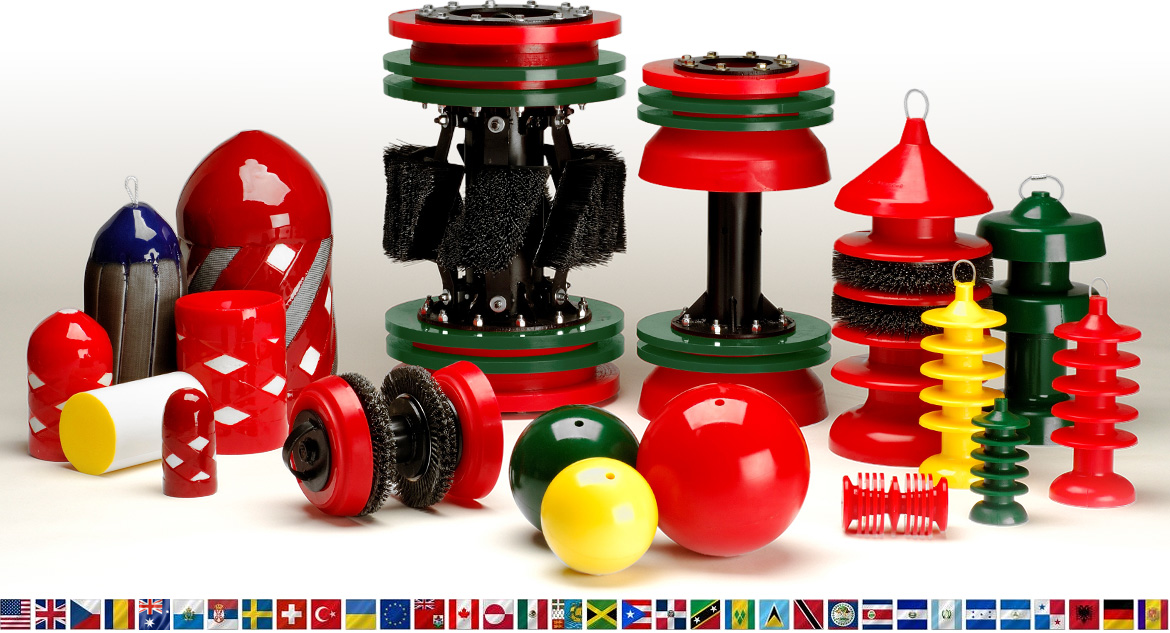 Unmatched Performance with Proven Results
Manufacturing superior pipeline cleaning
solutions since 1968
call 800.231.2861 for our latest pigs


Pictured below is Girard Industries own Foam Polly-Pigs, Steel Mandrel Pigs, Polyurethane Spheres, Solid-Cast Turbo Pigs and Replacement Urethane Cups & Discs
all manufactured by Girard at their plant in Houston, Texas. Girard also offers other pipeline cleaning products including Pig Tracking Systems,
the Hi-T Pigalert pig detector and Neoprene and Nitrile Cups & Spheres.
Current Product Line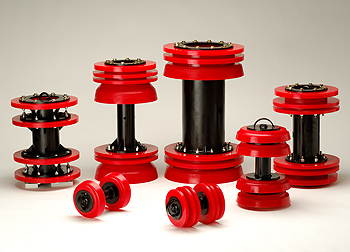 Mandrel Pigs
The Girard Mandrel Pig consists of a solid steel body with polyurethane or rubber cup and disc wear parts as well as optional accessories for specific applications.
❱PRODUCT INFO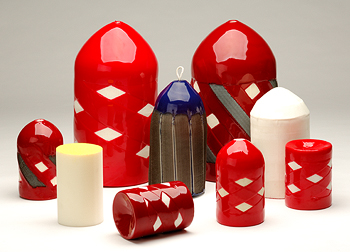 Polly-Pigs
Our Polly-Pigs are constructed of open cell polyurethane foam of various densities and they are available with various types of external coatings.
❱PRODUCT INFO
Turbo-Pigs
Girard Turbo Pigs are solid-cast polyurethane pigs available in up to three durometers with multiple configurations of cups & discs for varying applications.
❱PRODUCT INFO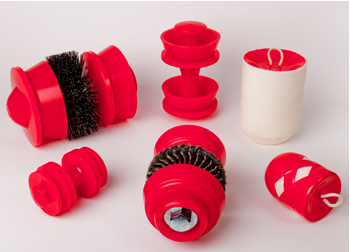 Pig Valve Pigs
Our Pig Valve Pigs are specifically designed for use in pig launching and receiving valves. These pigs are available in multiple configurations.
❱PRODUCT INFO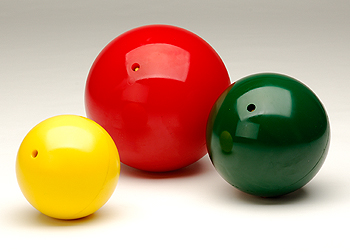 Spheres
Girard Solid & Inflatable Polyurethane Spheres are manufactured in a range of durometers for pipeline and meter prover applications.
❱PRODUCT INFO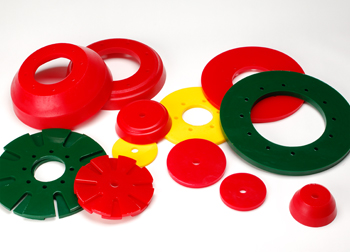 Cups & Discs
Our Cups & Discs are made of the highest quality polyurethane for maximum abrasion resistance, elongation, sheer strength and chemical resistance.
❱PRODUCT INFO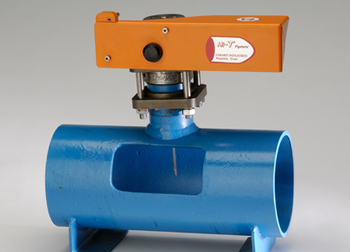 Pig Detectors
The Hi-T Pigalert also known as 'Pig Signaller', 'Pig Detector' & 'Pig Passage Indicator' is a bi-directional intrusive device attached to the pipeline.
❱PRODUCT INFO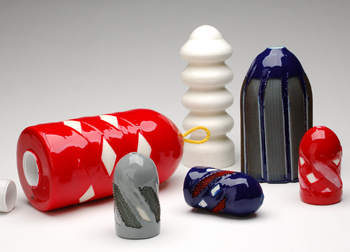 Pig Tracking
Pig Tracking is a method of verifying either its location or movement through the line which reduces the search area in the event a pig becomes lost or stuck.
❱PRODUCT INFO